20,000 units amazing sold in 6 months from the release day!
KIREDAS reveals incredible improvement of the pitching. Especially, you will be surprised where you should release the ball!
Amazing effect in a day!
The best training gear to lean how to throw!
Deliver effective and powerful pitch!
Throw the arrow like a ball with accurate throwing!
Support injury free throwing mechanics!
With a perfect release, you can throw the KIREDAS nicely!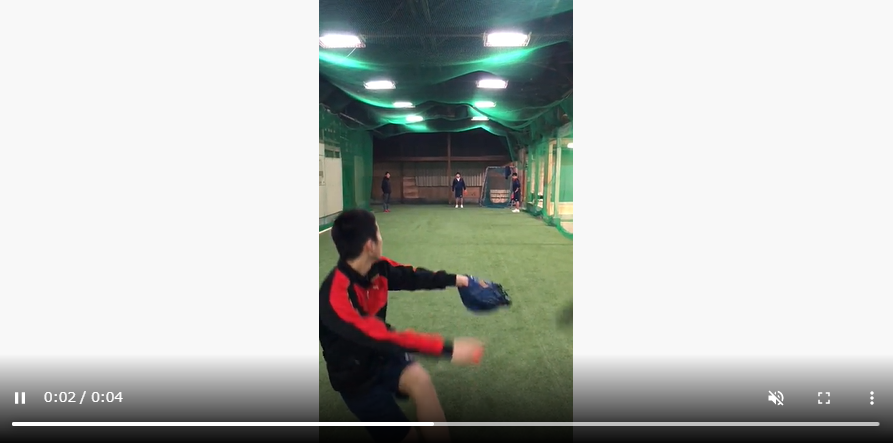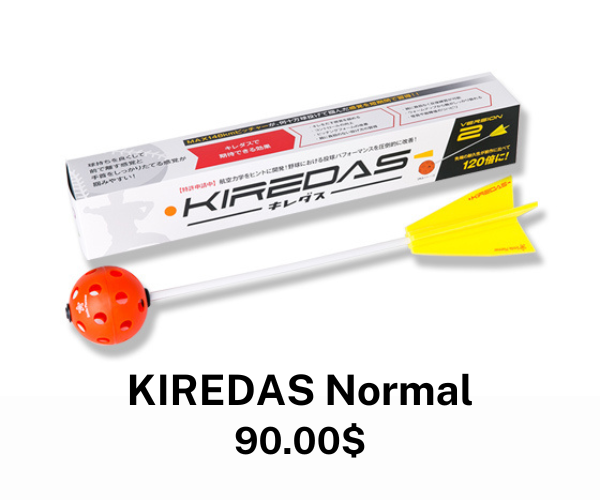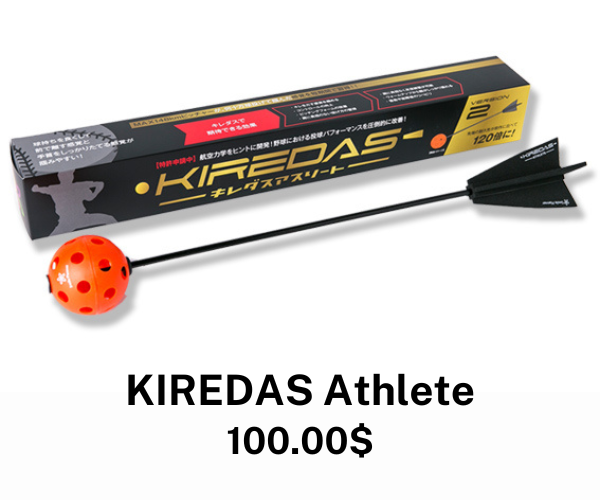 KIREDAS is sold to more than 500 teams in Japan!
All the teams including professional Japanese baseball teams to the little league teams are using it!
Widely used in different level from the professional to the little league. Of cause a lots of colleges and high schools as well.
95% of the users feel the difference in a day!
※ According to our questionnaire
Feel the difference in 1 day!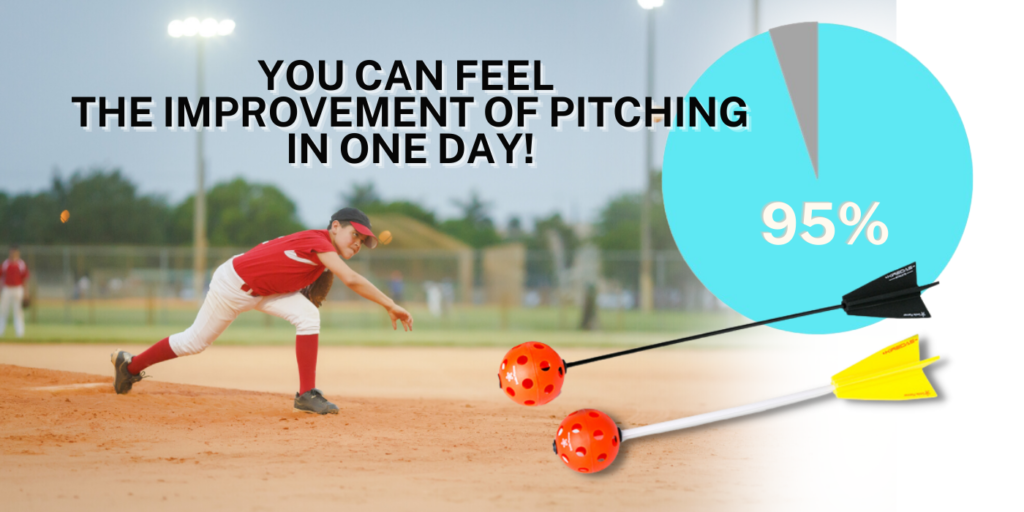 User's Review
Regardless of the age or the experience, we are so glad to hear from you!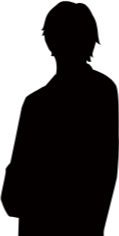 Youth Baseball Academy coach
I am currently coaching Junior high girls and third grade boys. I have used a lot of equipment and gave advise "how to throw right", however I couldn't find what is correct. I got KIREDAS and using for a month before playing catch. As it is instructed in the homepage, everyone threw over the head. All the kids seem to be lost at the beginning. Now they tell me they are able to FEEL how the finger/wrist works. The best part of KIREDAS is to understand the correct way and able to feel that!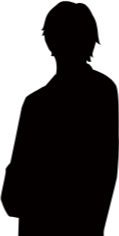 In Japan, the baseball gets bigger when they get older in the youth program. More the ball gets bigger the kids were struggling with the slider. After using KIREDAS, they increased the velocity and slider is turning more. Now my 8 years old kid throws better than me.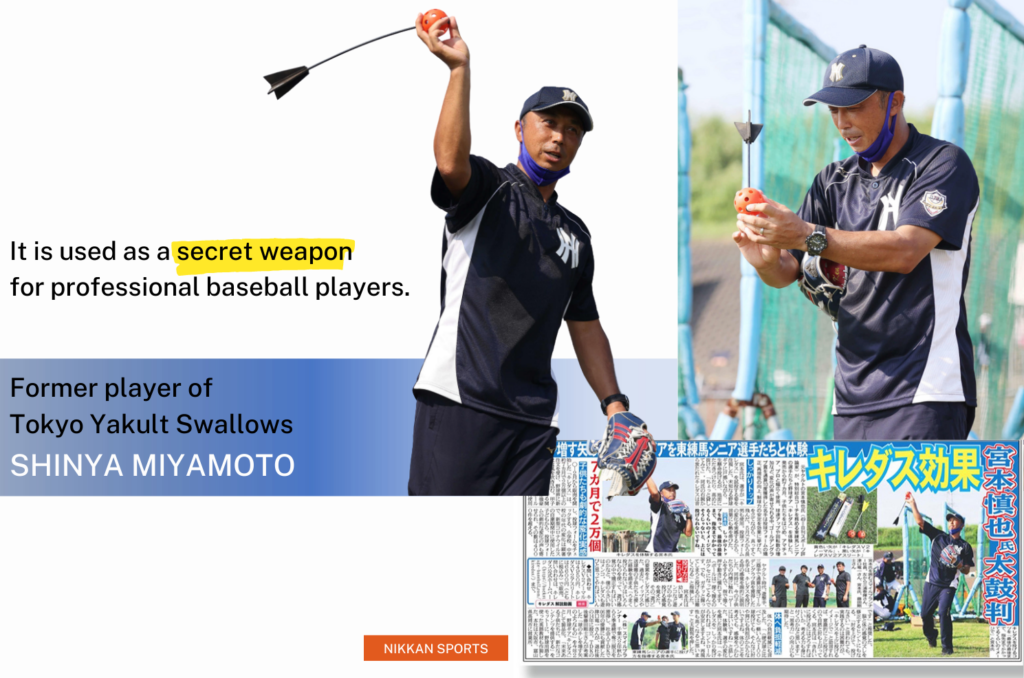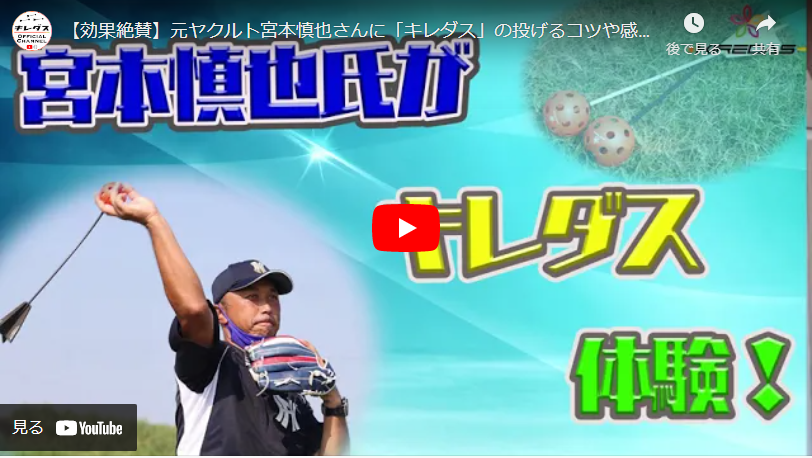 It is our honor to have many media and celebrities to introduce KIREDAS.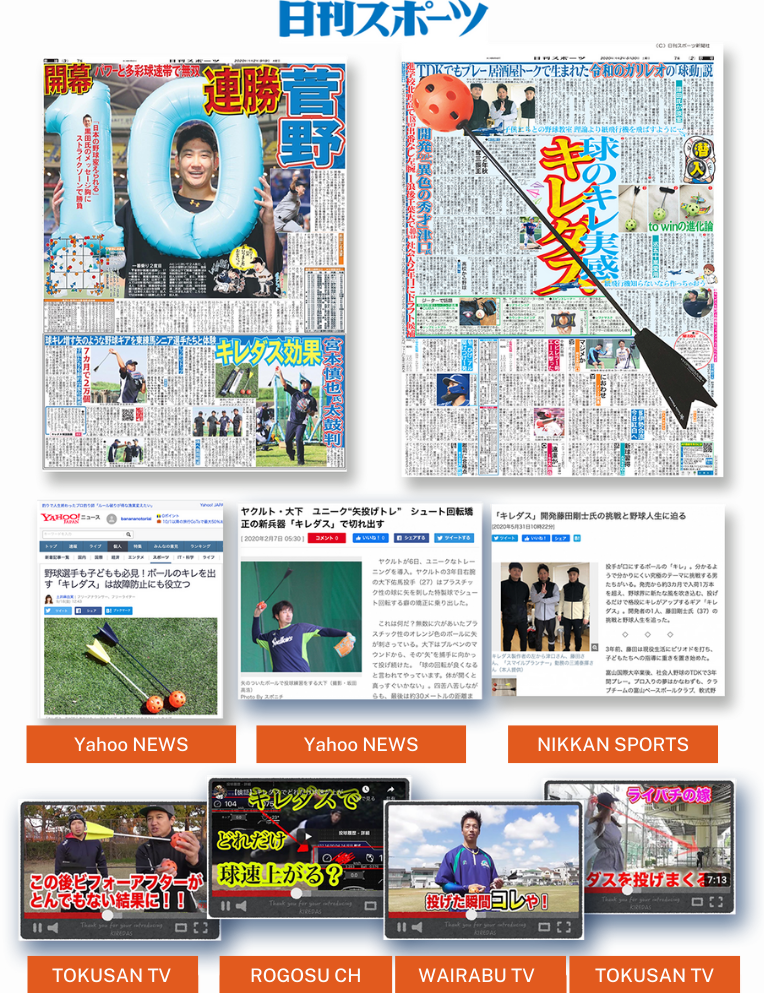 Have you ever thought about this?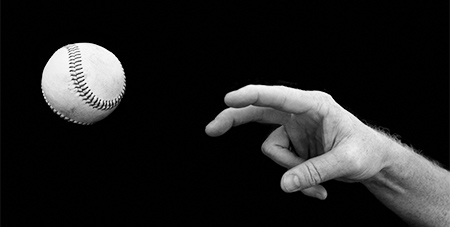 To explain the "feel" of release which is hard to describe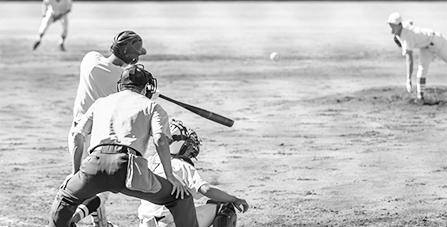 Have no sharpness of ball speed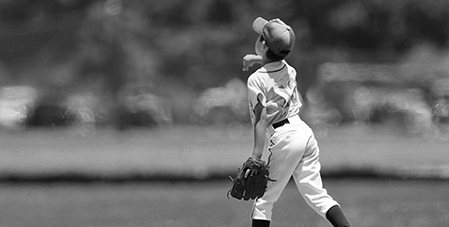 Unsure your children's posture is correct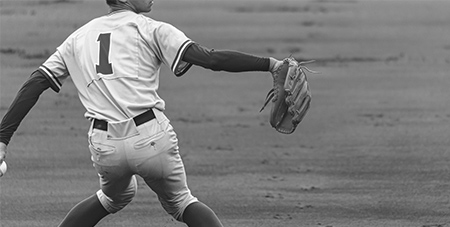 Want to increase the ball speed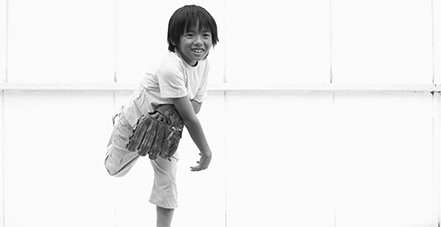 Wondering if there has a tool that child can self-practice
Baseball, softball, dodge ball…
The basic throwing action for many sports.
Are you doing the throwing action in the correct posture?

Please enjoy the fun of throwing with KIREDAS!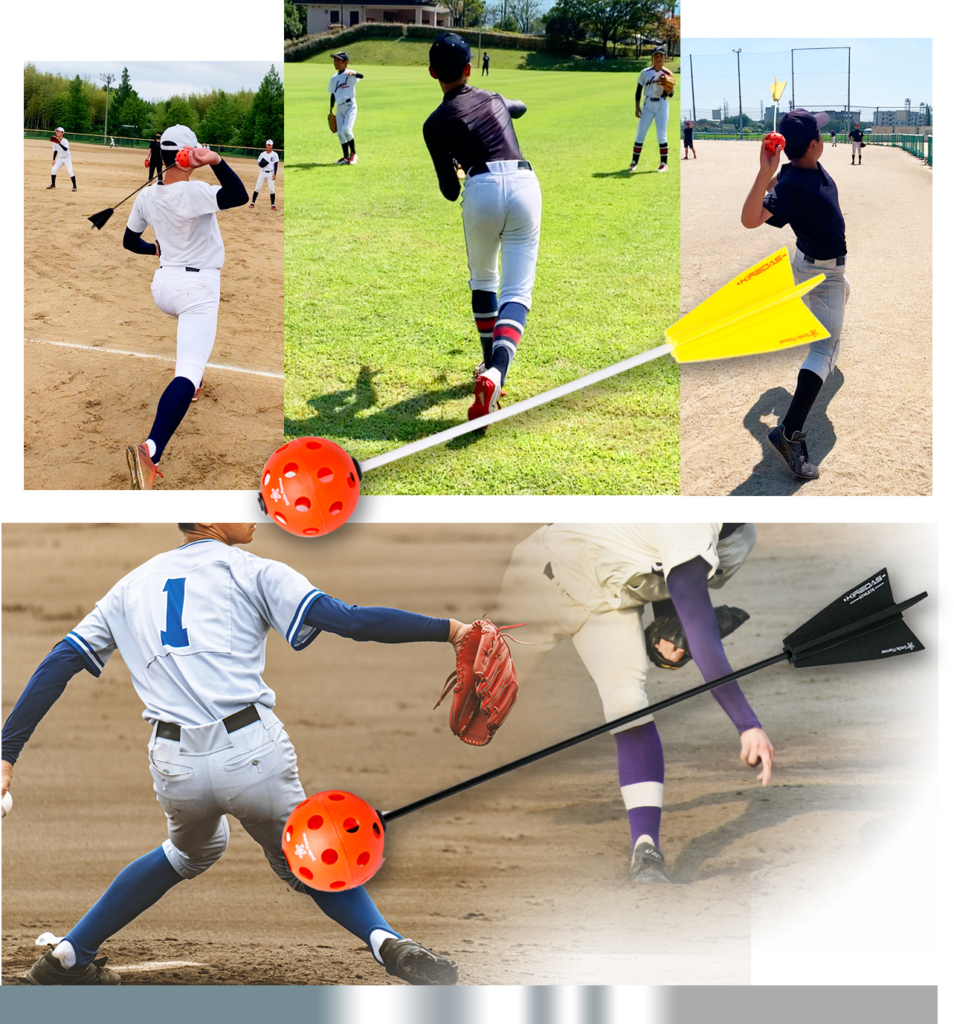 KIREDAS is recommended to all the people include;
Parents and coaches who would like to teach athletes a proper throwing mechanics
Pitchers who want to have better velocity and command
High level players who want to improve to the next level
Physical education teachers who wants to teach the basic throwing mechanics in any sports
WHY we use KIREDAS
POINT 01
Able to feel where to put the power from the finger to the ball!
You can feel the release point, and able to improve the metrics.
POINT 02
Feel the difference in a day!
You can get the feedback immediately after you throw.
Visual feedback will let the athletes learn fast!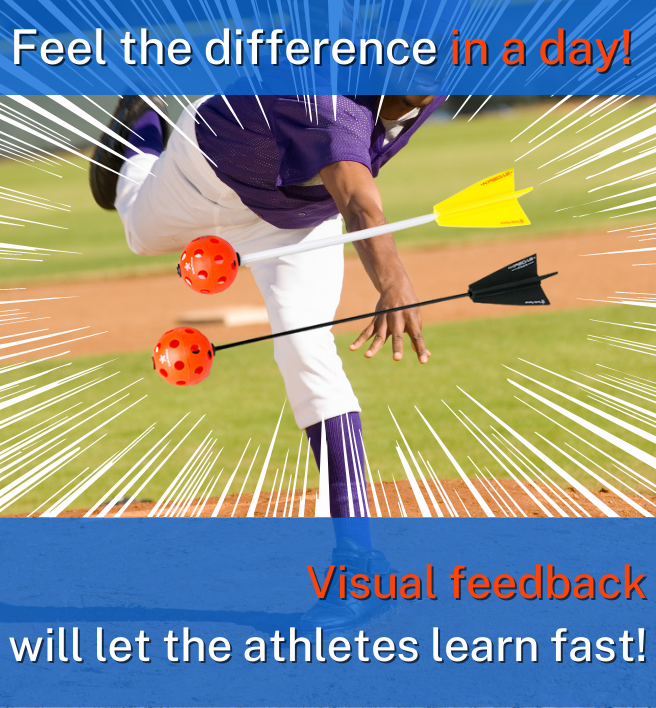 HOW TO USE
Just throw exactly as you throw a baseball !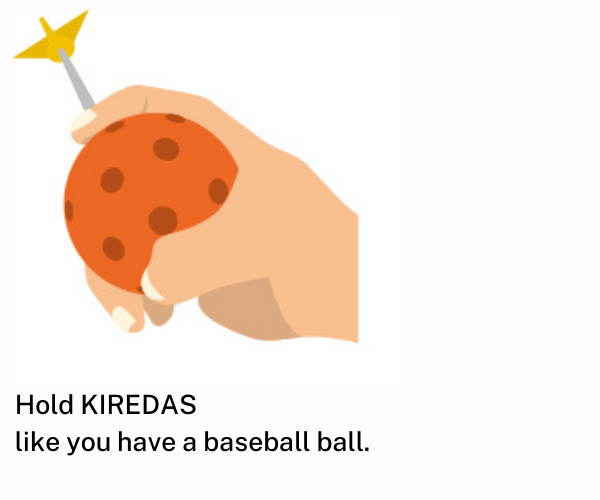 Hold the shaft between your index and middle fingers.
Place your thumb on the black button.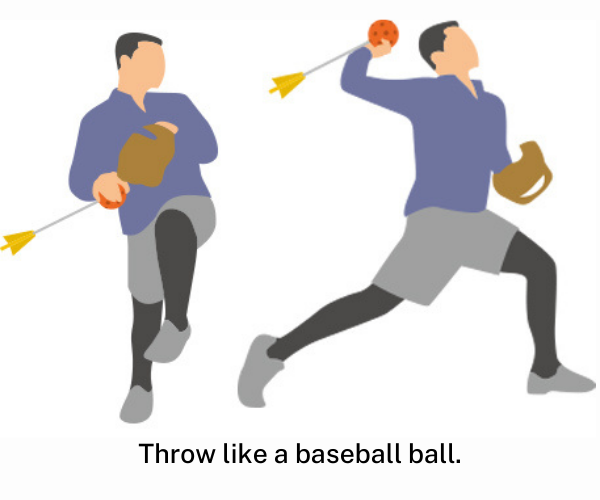 If you try to throw it with your wrist or just with your arm, It will not fly straight.
When you can use lower half and thoracic spine effectively, KIREDAS will fly straight.
Try to throw it as far as possible to feel the improvements.
GOOD throw and BAD throw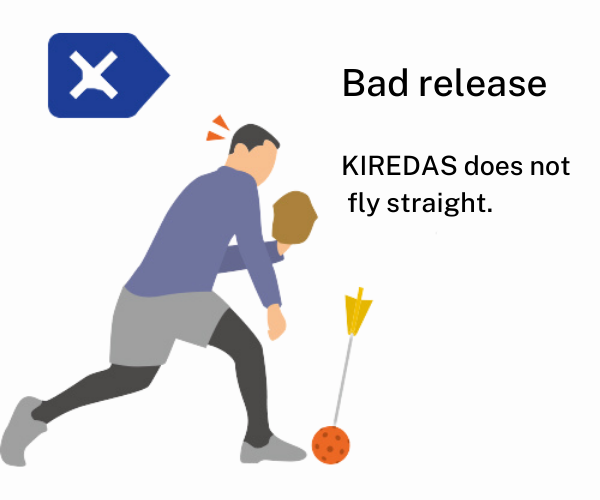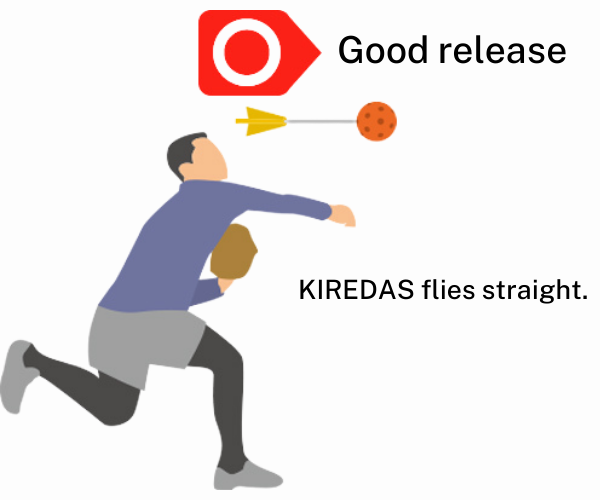 "over throwing" is a good sign!
<KIREDAS Magic>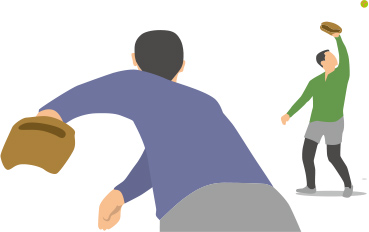 You tend to throw higher than expected when you switch back to an actual ball after throwing the KIREDAS.
It is a good sign indicating your body remembers how to throw the KIREDAS with a neutral wrist. Since you are throwing higher than you expected, please aim at the knee or toes of your partner.
POINT 03
Enjoy the fun of throwing!
There is a report that after using the KIREDAS for a day, athletes in elementary school improved their long toss distance by 5-20m.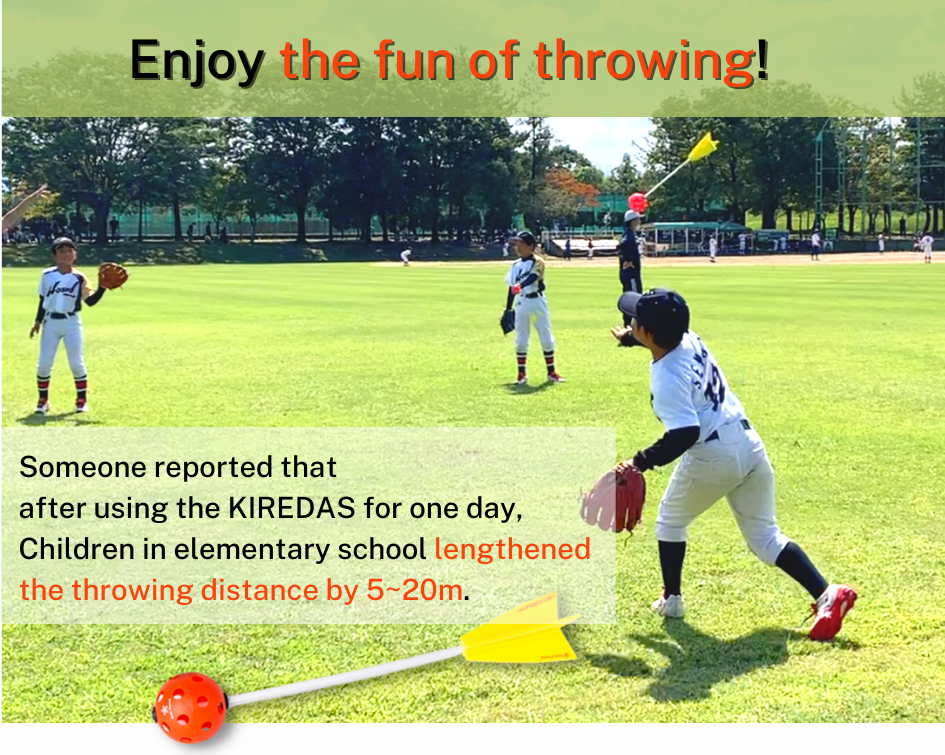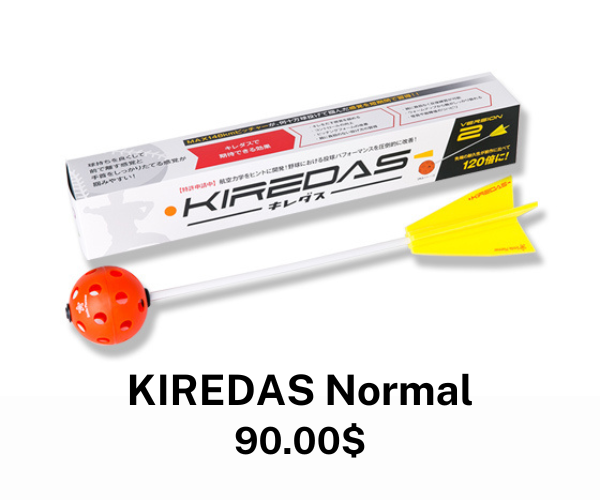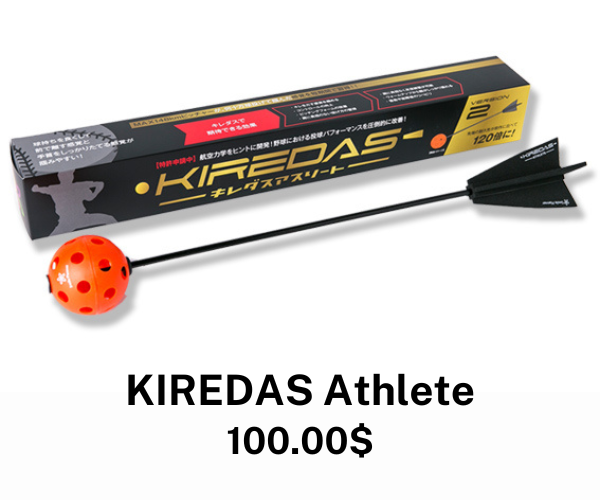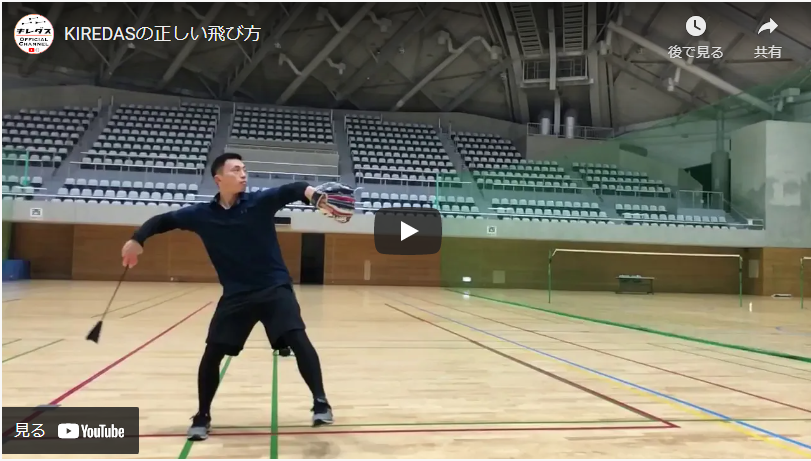 Why does KIREDAS help so much in pitching performance?
It is because it can visualize the vague concepts.
"Throw with the release point in front!"
"Increase your spin rate!"
"Throw with your wrist upright!"
Have you heard these from your coach?
These tend to be taught with ambiguous words.
It involves vague concepts which are hard to convey. Some coaches can't even grasp the feelings themselves at all, not to say teaching others.
However, KIREDAS visualizes those sensuous parts and lets you experience them.
KIREDAS will fly straight if you throw it with a proper throwing mechanics and an appropriate release point, but if the release is early or if unnecessary force is applied to the pitching motion, it falls quickly or flies with a strange rotation.
If you throw it with perfect throwing mechanics, KIREDAS will fly straight.
Visualization of "feelings" is the biggest feature so that everyone can understand and practice pitching easily.
By using the KIREDAS, you will develop the habit of thinking in between each throw.
The changes after using KIREDAS for 3 months
Almost everyone who has practiced with KIREDAS for a couple of months, has said that they are feeling a positive change in their pitching performance.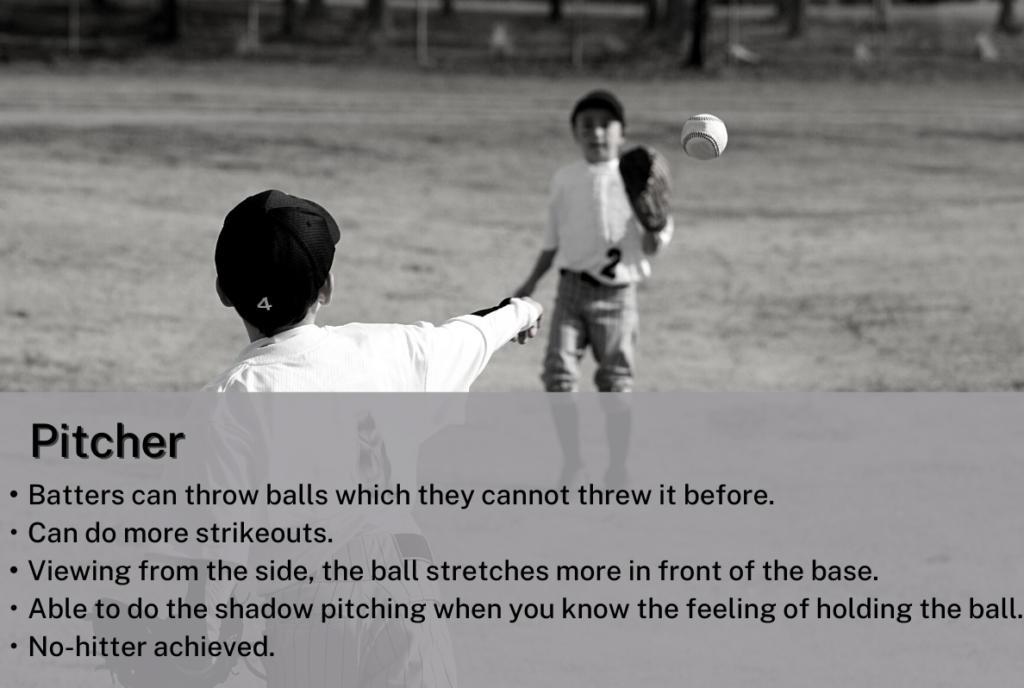 Two types of KIREDAS for different levels
The normal type is a product for those who are not confident in basic throwing and who want to have a solid foundation for throwing.
Athletes type is a product for those who are confident in throwing, can throw normal type accurately, want to skill up.